Freelance Journalist & Broadcaster
Angela Epstein is a highly experienced journalist and broadcaster.
"It takes a rare soul to moderate a discussion with such spontaneity, humour, wit, flair, empathy, sensitivity and intelligence. And sense of wicked fun. Really impressive, Angela."
Jo Clinton Davis
Head of Factual for ITV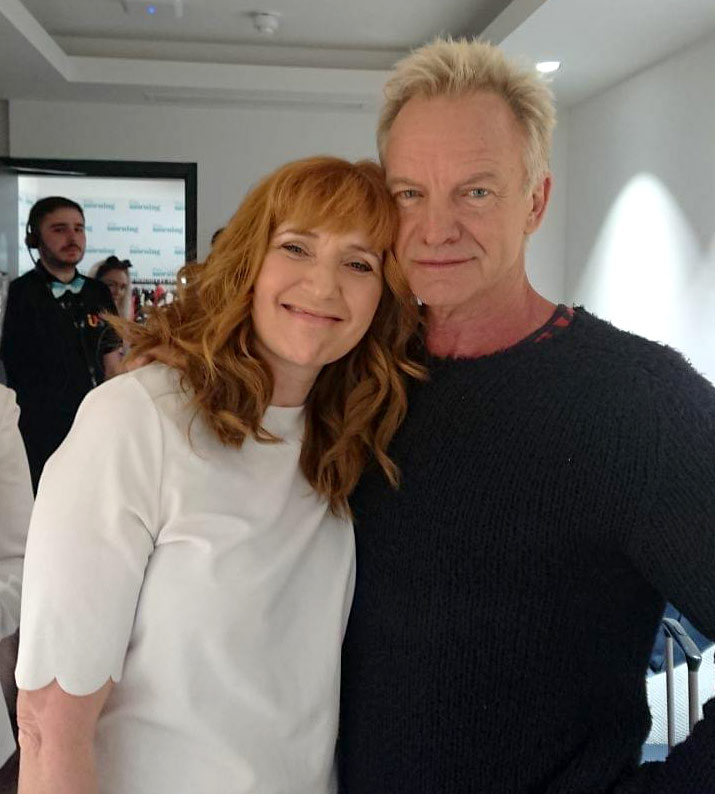 She regularly writes comment and opinion pieces for the Daily Mail, the Telegraph and The Times as well as general features and health articles for the paper.
A frequent guest on television debates, Angela`s credits include being a panellist on the Jeremy Vine Show, Question Time, Newsnight, This Morning, Day Break and Sunday Morning Live. She was also the subject of a Channel 4 Cutting Edge documentary about `real life` journalism.
Find Out More
Know and trusted throughout the industry.
Julia Mitchell, MD

Toast PR

"We had an incredibly insightful session with Angela as a PR agency. She shared her knowledge of 25 years in journalism, teaching us just how the Press thinks and works and most importantly, how as PRs, we can hone our writing skills to land bigger and better coverage. It also helped that she's incredibly witty and funny. A thoroughly enjoyable and rewarding session with pointers we'll take away and put into practice immediately."
Laura Pepper, Content Marketing Manager

Prodo Digital

"Angela came in to talk to our content team about how we can create and position our campaigns with a view to getting more national media coverage for our clients. She delivered a dynamic and interesting workshop about how we can craft an interesting story, along with advice on how to communicate that story to journalists and press. The whole team agreed that it was packed with useful take-aways that we can implement straight away to improve our efforts. A highly recommended and fun two hours, thanks Angela!"
Rob Weatherhead, Operations Director

TecMark

"Angela provided us with valuable insight into the world of journalism. How they work, how they want to be approached, and ultimately how we could be more effective in our PR and outreach efforts. She provided real life examples of the do's and do not's which provided the team with tips and techniques we could apply to our own work."
Paul Longmire, Marketing Manager

Gorvins Solicitors

"The media training Angela provided Gorvins was first rate. The enthusiasm, professionalism and above all fun she brought to the training really engaged the legal teams and made us sit up and think about the way we sent our press releases out to engage with our audience. Angela took the time to understand our business, our people and our objectives; she gave real world advice and since the training we have had some great success in getting Gorvins noticed amongst journalists. I would recommend the training to anyone looking to take that next step in promoting their business."
Pete Davies, Director

RMS PR

"Many people who offer media training to PR agencies and clients are people who used to work in the media. As an active, prominent national newspaper and broadcast journalist, Angela is a markedly better than any other media training professionals we've ever worked with. The fact she regularly appears on national television and writes columns for the UK's biggest newspapers reassures our clients that she doesn't just talk the talk – she actually walks the walk on a daily basis in her profession."